The Hatchling is Casual Turtle Campers' take on a teardrop-sized camper. Dead simple, lightweight, and surprisingly roomy - this camper can be hauled with a wide range of tow vehicles. Left open, this model can accommodate up to a full-size bed with room to spare. Or a fixed interior arrangement could easily be added to make a custom space perfectly fitted to its user. Leonardo da Vinci said, "Simplicity is the ultimate sophistication."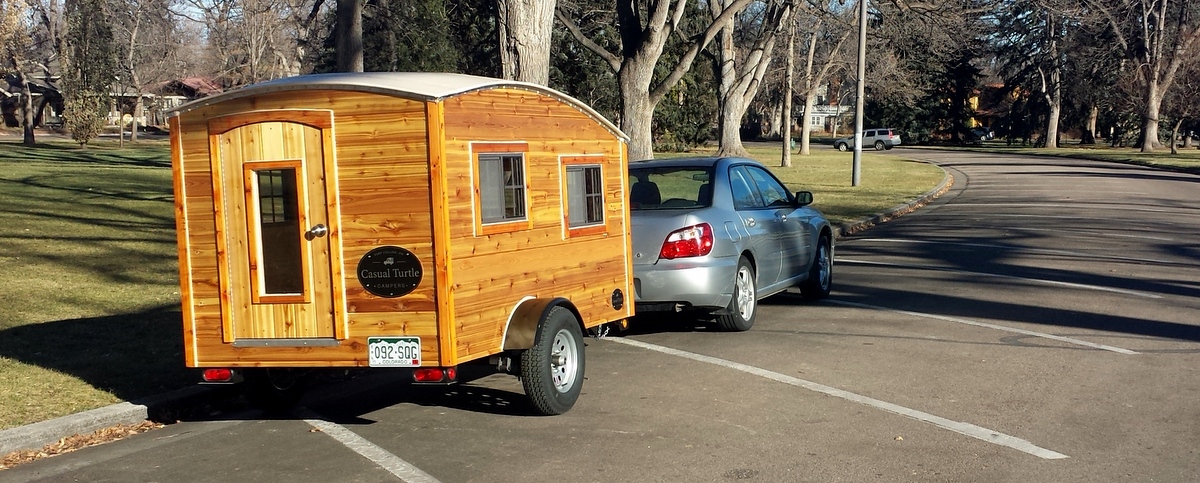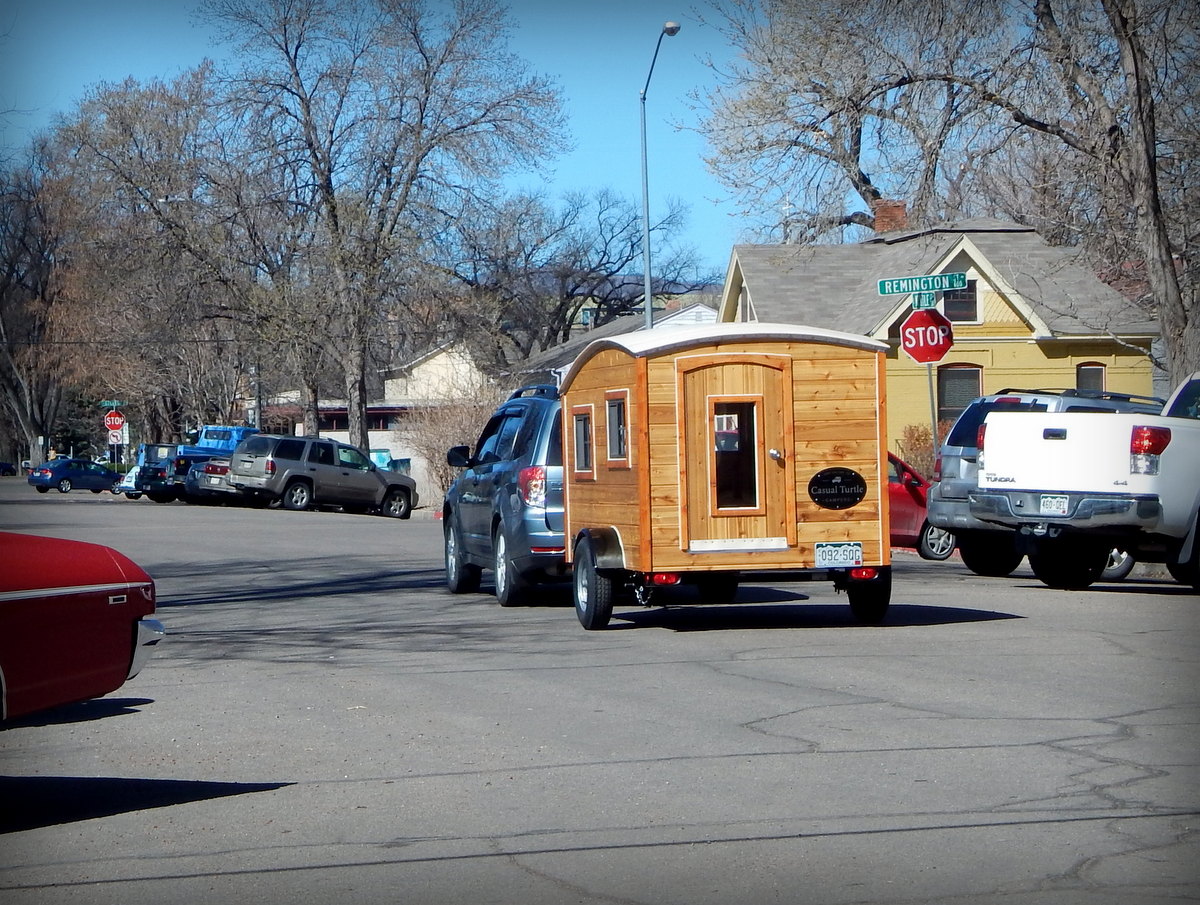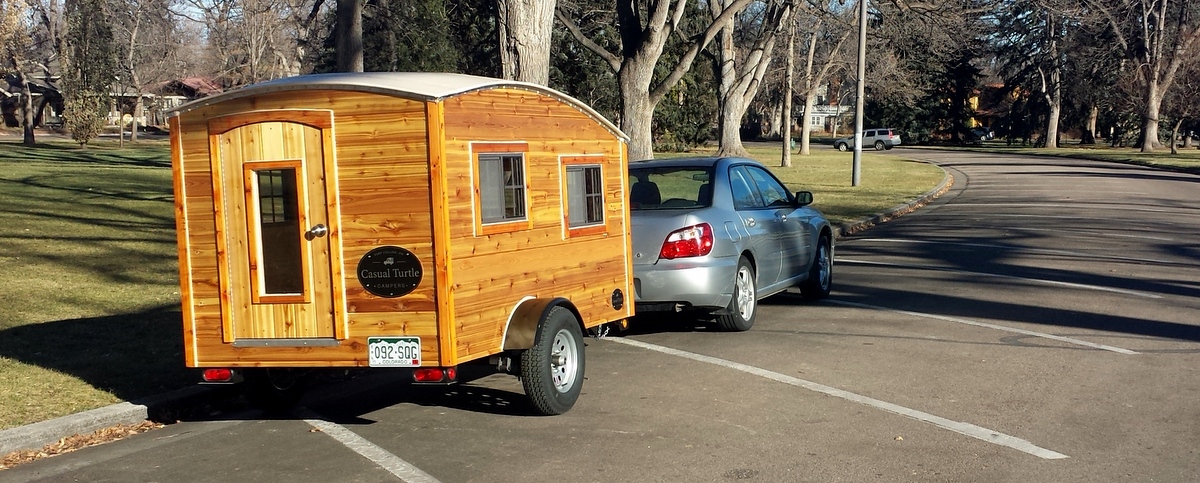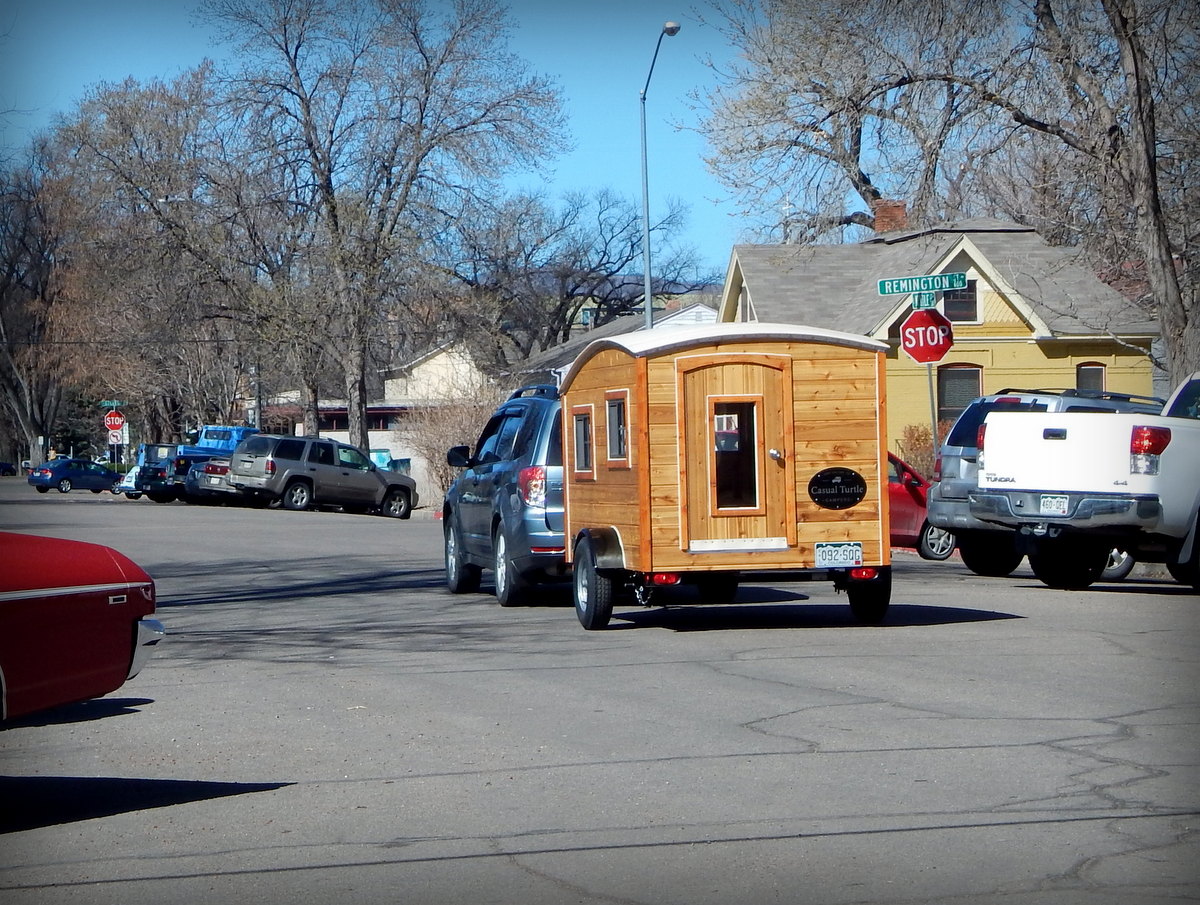 Shell Version
This particular unit represents the potential in a camper this size. A perfectly capable camper as is, this could serve well for someone looking for a simple, minimalist unit. There are also countless options for finishing out the interior to suit its user. Either way, this is a unique little camper ready to log some miles. Please get in touch to discuss putting together a Hatchling model. Email casualturtlecampers@gmail.com.
$6,250
Specifications:
840 lbs
Custom 5'x8' fully boxed trailer frame

3,500 lb axle with 2,000 lb leaf springs
13" trailer rated tires
A-frame tongue

PVC membrane underside
Fully-adhered TPO roofing membrane
Insulated floor with maple-faced plywood floor
Dimensions:
Cabin size

Tire-to-tire width: 78"
Overall length: 12'2"
Maximum overall height: 77" Forward bulkhead height: 66"
Floor area: 92.5" by 56.25"
Maximum interior headroom: 56"